"No problem can be solved from the same level of consciousness that created it"
Albert Einstein, Physicist
Now I'm no Albert Einstein
But before I became a hypnotist, I do remember being so stressed I was having anxiety attacks and did not know what was happening to me.
Anxiety and stress seem to be common issues among most people today, given the busy lifestyles we lead. Stress is in fact an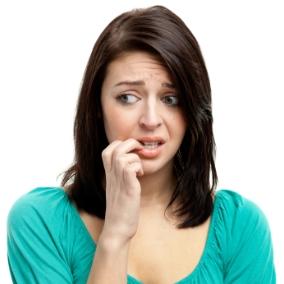 important part of everyday living, as long as it is in a healthy, measured amount. Sometimes, stress can help us meet our deadlines, catch up on housework, or cause us to go after our goals.
However, when there is too much stress, it can manifest in emotional, mental and physical conditions, including insomnia, panic attacks, high blood pressure, heart disease and even depression. Research indicates a strong link between stress, aging and physical illness. Chronic stress accelerates the aging process and act as a strong contributor to illness and disease.
Feelings of stress are caused by the body's instinct to defend itself. It's the body's way of rising to a challenge and preparing to meet a tough situation with focus, strength, stamina, and heightened alertness. This natural reaction is known as a stress response.
Using Hypnosis, what some call "Penicillin for the mind",
I can help you examine stressors in your life and find new ways to relieve them.  The root cause of stress and anxiety is often different than what we believe. Hypnosis is a deeply relaxing technique that helps you shed light on some of the deepest issues at hand while giving you focus, confidence and helping you overcome or leave them behind you.
I can help you get to the root of what's causing you to feel anxious and worried. You will soon be able to remove all obstacles and understand how to make dramatic improvements in your life. You will feel a lot happier than you have for a very long time and you will feel empowered to achieve all kind of amazing personal goals.
If stress reduction is what you need ….Lynda Walsh is who you need. After only one session with Lynda my mind was free and I was able to find peace of mind to move forward.
M.C.
Pennsylvania