Discover the Power of Using Hypnosis to Stop Smoking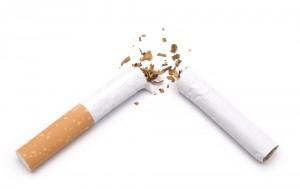 Now may just be the time to stop smoking and stop for good with hypnosis.Smoking is, in fact, an easy issue to work on in hypnosis.
Before you can successfully quit smoking, it is important to understand that you are only mentally addicted to smoking. There is no evidence to date that shows tobacco as being a physically addictive substance.
Physically addicting substances actually cause the body to shut down in withdrawal. Heroin and morphine are perfect examples of this.
If you have tried to quit smoking in the past, and were unsuccessful, it's solely because your mind is driving you to continue smoking and not because tobacco is addictive.
In one of the largest studies conducted, hypnosis was proven to be the most successful means to stop smoking. This study which compared 15 different methods was published in the Journal of Applied Psychology in 1992. There were 71,806 smokers included in the study, making it the largest study of its kind.
 Of all the programs studied, hypnosis has the highest results with twice the success as other programs using medication, and/or nicotine gum.
Other studies indicate that smokers die, on average, 10 years earlier than non-smokers. There is no better reason to quit.

NOW FOR THE GOOD STUFF!!!!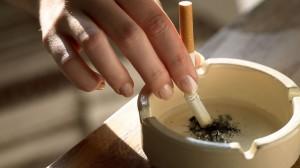 Smoking is, in fact, an easy issue to work on in hypnosis.
Tobacco is not addictive and when you stop smoking all the nicotine is gone from your body in 3 days. Sign up Now, fill the above form

I can help you stop smoking more quickly and easily than you would ever imagine possible. 
What's more is that I can actually help you make it a lot of fun and very positive for you.
Imagine when you've stopped smoking how your life will be better, you'll have more energy, health, money and you'll just FEEL BETTER!
Have you ever considered that hypnosis is a powerful yet gentle way to strengthen your resolve to stop smoking once and for all?
 Thousands upon thousands of people quit each day with absolutely no physical effects. You are capable of this because I was a smoker for years and I used hypnosis to help me stop for good.  I help you de-program your subconscious mind and accept hypnotic stress relief techniques to replace the need for smoking.
And I want you to know that you can get started now by contacting me
Lynda Walsh/ Master Hypnotist
www.jacksonvillehypnosiscenter.com
Testimony
Hi Lynda,

I want to give you a huge thank you for helping me to quit smoking by hypnosis. It's been 3 weeks now and I can barely remember being a smoker. It just ceased to be a part of my life, thanks to you. I should have come to you a long time ago! And I will definitely direct anyone who wants to quit smoking your way! You make it so easy!
Many thanks,
Diane